WHAT IS MISSIONS?
Missions began with God
God gives us the plan of Faith Promise Giving in 2 Corinthians 9:6-10
The FAITH PROMISE OFFERING is a method of missionary giving by individuals or families through their local church.
The FAITH PROMISE OFFERING depends not on our ability to give, but on our faith in God to provide the means to give.
Missionaries receive support through FAITH PROMISE OFFERINGS and PRAYER from faithful members as they obey the GREAT COMMISSION, MATT. 28:18-20
"And Jesus came and spake unto them, saying, All power is given unto me in heaven and in earth. Go ye therefore, and teach all nations, baptizing them in the name of the Father, and of the Son, and of the Holy Ghost: Teaching them to observe all things whatsoever I have commanded you: and, lo, I am with you always, even unto the end of the world. Amen."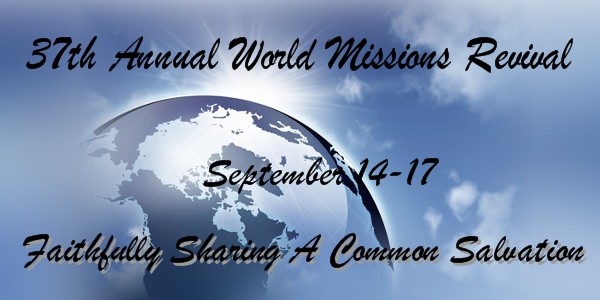 Missionary Outreach of Western Hills Baptist Church